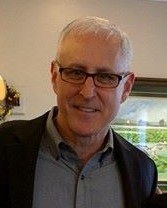 This morning our New Covenant church family was captivated by J. Warner Wallace, who gave compelling evidence for God's existence.  If you missed it, I hope you'll watch the video.
At the end of his message, he gave a passionate charge to parents, adjuring them to send their teens this summer to the two-week Summit Conference!  He urged us to fill our bus!
What is Summit?  Rather than explain it,  click here to watch a video that shows you what it's all about.
From personal experience, Cindy and I are so grateful that both of our girls attended Summit while they were in high school. Their experiences there adequately prepared them for the spiritual, intellectual, moral, and cultural challenges they would face at the state universities they attended.  Their faith was significantly bolstered by what they learned from their Summit experiences.
Professionally speaking — from my 23 years as a youth pastor at New Covenant — I've seen firsthand that college is a pivotal time where faith is either strengthened or abandoned altogether. That's why we encourage all of our students to attend Summit before and/or during college to fully prepare them for life.
Obviously there is a cost to this two-week training, which pays for housing, food, materials, and face-time with some of best Christian thinkers, authors, and apologists from all over the world.  But I don't think of it as a cost — Summit is an investment!  New Covenant offers some scholarships (and transportation to one of the sessions) because we think it's so important. We hope parents and others will also consider investing in this important training.
Three important notes for those interested in going this summer:
The early-bird price for Summit ended on March 31st, but Summit has made a special arrangement with our Intelligent Faith Conference to extend the early bird deadline until April 23.  If anyone registers for Summit using the coupon code "IntelligentFaith2016" they  will get that $200 discount!
New Covenant is providing free bus transportation to anyone from the Cedar Rapids area to who wishes to attend Summit's "Tennessee Session #1" (July 3-16.)  There are 9 other sessions to choose from as well, but note that we only provide transportation to this session.  Be sure to register for Tennessee #1 if you want to go with our group.  This transportation offer is also open to people from other local churches, but people must contact me to reserve a spot on our bus.
If you regularly attend New Covenant and want information about New Covenant's Summit scholarship (applicable to any session of Summit, not just Tennessee #1) contact me.
If you have any questions, I'd love to discuss this with any of you!
Summit interviewed me in this professionally-made video, asking why New Covenant makes it such a priority to send our students to Summit.  Enjoy!