My name is Mark Forstrom.
In this blog, I share insights and principles that I've picked up over my years working with families.  I try to make the posts practical and timeless, so they may serve as a reference guide when facing various situations.   I love helping people find harmony and wholeness–my blog is one of my efforts to do that.
I work as a licensed counselor (TLMHC) at Keys to Living Christian Counseling in Cedar Rapids, IA.  I have a Masters Degree in Clinical Mental Health Counseling from Liberty University.
I previously served as the Pastor of High School students at New Covenant Bible Church in Cedar Rapids, Iowa, where I served for almost 26 years. Prior to that, I served for  6 years at Forest City Baptist Church in Rockford, Illinois.
I met my wife Cindy in high school, and we've been married for 36 years. We raised two daughters: Brenda, our oldest and Lexi.
Now we are empty nesters–to the extreme!  Brenda lives in Africa with her husband Tim and their new son, Jimmy.   Lexi lives in China and teaches music at an international school.  The sun never sets on the Forstrom family!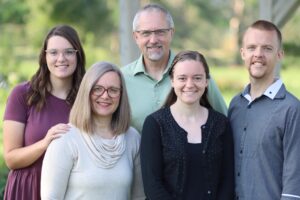 This picture was taken in 2020, the last time we were all together.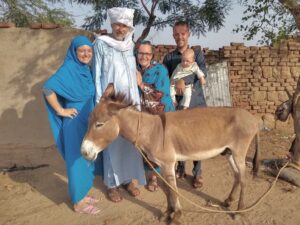 Here's a picture from when Cindy and I visited Brenda, Tim, and Jimmy in Africa in June of 2022.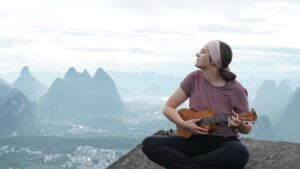 Here's a picture of Lexi in China, taken in July of 2022.