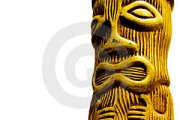 Recently, our church staff has being encouraged to improve our fitness. As an incentive in January, we were challenged to try to increase our fitness times over the previous month, with a contest thrown in — a prize going to the person with the most minutes logged!
Since I've fallen in love with fitness again over the past 15 months this was an extra excuse to do what comes naturally. Call me crazy, but there are few things I enjoy more than going to the rec center and running 13 miles or climbing 80 flights of stairs. Maybe it's a "runner's high" or something, but cardio fitness has definitely become my drug of choice.
And New Covenant's fitness contest came at a perfect time — January wasn't as busy as other months and physically I've rarely felt healthier. Each day I logged my fitness minutes and at the end of the month I discovered to my delight that I had logged a whopping total of 1,120 minutes! I had run the equivalent of almost 5 marathons during January! I figured out that it totaled 36 minutes a day average.
I was feeling pretty smug about my accomplishment as well as my chances for winning "the prize" until it suddenly occurred to me how comparatively little time I had spent with God over that same time period. My excitement about and commitment for fitness had far exceeded my excitement and commitment for the Lord. Compared to the 36 minutes a day I spent working out, I wondered how many actual minutes per day I had spent alone with God in prayer and Bible reading. Was it even 10? Not likely.
I was convicted. Isn't this idolatry? Isn't this a violation of the first of the Ten Commandments? Isn't this the sin of the Church in Ephesus in Revelation 2:4 when they left their "first love?" Wouldn't it be considered a cosmic insult to be bounding out of bed early in the morning to run 6 miles while leaving my Bible on my bedstand? Yes on all accounts.
Because of this realization, I've made some immediate changes.
Apologize to God for my neglect of Him last month.

Stop obsessing over physical fitness. It's good and important, but not THAT important. Certainly the quality of my personal relationship with God is WAY more important than the shape or condition of my body.

Let the contest be for those who really do need incentive for working out. I obviously don't.

Start logging my quiet time minutes — not to make my walk with God a legalistic chore, but rather to give me a point of comparison between my physical and spiritual fitness. That way I'll have an objective measurement of how much of my life was devoted to each. Then I will be able to honestly evaluate how I'm doing at putting first things first.