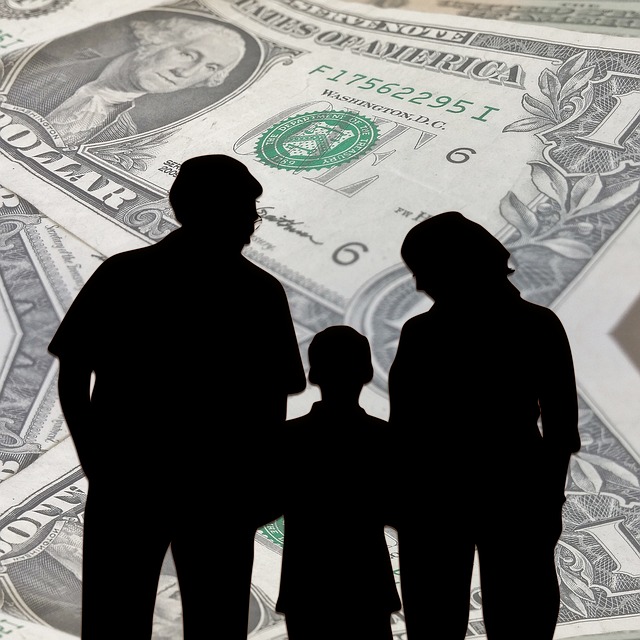 [This is an update from a post I did in 2018].
In Part 1, I made the case for why I believe every kid should be given an allowance.   Scroll down and read that post first if you haven't already.
Today I want to make the case for giving responsible kids HEFTY allowances.
Someone will say, "But we don't have any extra money in our budget to start paying our kids hefty allowances."  I'm not suggesting you add even $1 to your overall family budget.  I'm merely suggesting you transfer some of the money you're already spending on raising your kids–to them!
Think about it–right now, you're already spending a certain amount of money to buy them treats, gifts, clothes, fashion accessories, cosmetics, games, entertainment, etc.  How about handing them some of that same money and letting them pay for some of their own expenses!  This will lighten your load and teach them a lot about managing themselves.
Realizing that every family's amounts will be different, let me share how it worked in our house.  We paid our girls $1 a week for each year of their age.   That means when they were three, we gave them $156 a year and by the time they were 18, that had increased to an annual amount of $936. That may sound like a lot, but it's really not, compared to the total cost of raising a child.
Six considerations
We made them put 10% of it in their savings bank and 10% in their "Jesus bank" to take to church periodically to put in the offering.  From the earliest age, we wanted our kids to learn the importance of generous living and wise saving.  (Savings money could only be used for investments that we parents agreed were worthy ones:  e.g., musical instruments, computers, major school trips, cars, etc.)
Their remaining *80% of "discretionary" money, was theirs to spend as they chose–for the most part.
Parents will need to restrict what purchases are–or are not–allowed based on their own values.  Examples of "outlawed" purchases might be explicit music or violent video games.  Be sure to major on the majors though, and don't be afraid of letting them waste their money!  (For years our 8-year-old daughter Lexi would spend all of her weekly allowances on frivolous purchases, living from "paycheck to paycheck."  Then one day she decided she wanted an American Girl doll.  She started saving almost all of her allowance for the next 6 months and when that doll arrived, it was a hard-earned treasure.  She learned an important lesson on how "the best things come to those who wait"–a lesson she's never forgotten!)
Each year on their birthday, they would get an increase in allowance, and often be informed of new things they would need to start purchasing for themselves.  Parents would do well to envision how much much financial responsibility they would want their kids to have on their first day of college and work towards that.
Depending on the age and situation, parents might physically dole out cash or transfer amounts into an account–perhaps even a debit card.  Admittedly this takes some time and effort, but the benefits from creating financially responsible and independent kids make it worth the effort.
As I've blogged about elsewhere, allowance money can easily be deducted from the child's next "paycheck" to pay for fines, consequences, unfinished **chores, etc.  No arguments are required!
What kids might pay.
Here is a list of expenses kids might be expected to pay for, starting from age three and progressing through high school:

Small Toys, snacks, candy–anything the 3-year-old might beg for at Walmart!
Hobbies and crafts (slime comes to mind!)
Pet expenses (100%–food, cages, shots, etc.)
Bikes, scooters, etc. (parents might choose to pay for safety equipment, helmets, etc.)
Electronic games (including batteries, accessories, etc.)
Entertainment (movies, bowling, books, magazines, etc.)
Hot school lunches (if they don't want to pack their own)
Netflix or other streaming services (e.g., parents could charge a fee per movie or show watched to help defray the entertainments bills)
Room decorations (paint, themes, accessories, etc.)
Clothes/shoes (anything beyond the basics–they pay for unneeded clothes or expensive name brands)
Cosmetics/accessories/toiletries (anything beyond the basics of deodorant, essential hygiene items, etc.)
Haircuts/hairstyling
School/church trips, proms, club sports (a percentage–see below)
Cell phone/data (beyond the basics–see below), apps.
Car (purchase, gas, insurance, repairs–see below)
Saving for College (see below)
What parents might pay
Parents should make clear what expenses they will cover.  For us, in addition to the basics (food, essential clothing & toiletries, school supplies, transportation, housing, utilities, insurance, etc.) we told them we would pay for the following:

75% of church activities/expenses.  (The high percentage shows how this was a priority for us.  Yet, we also wanted them to participate in deciding which church activities were most important.  However, if they had been reluctant to go to church at all we would have gladly paid 100%.)
25% of extra school activities/expenses such as uniforms, trips, prom costs, band trips, club sports, etc.  (School costs were admittedly a lower priority to us than church ones.)  One time, this policy of ours forced our 15-year-old daughter Lexi to decide which was more important–paying 75% of a spring break band trip to Ireland (which would cost her several thousand dollars) or saving her money to purchase her own car.  She opted for the car.
Birthday presents for friends (However, this was a predetermined "flat rate."  They would need to pay the extra if they wanted to purchase extravagant gifts.
Basic phone and data costs (If they wanted the latest, coolest iPhone or unlimited data, they would need to pay that difference)
One weekly music or sports lesson.  We wanted to encourage their skill development, but we didn't want them burning out.  If they wanted a second type of lesson they would need to pay those costs.  (BTW, if kids are too lazy to practice between lessons, they should pay for those lessons!)
A percentage of car insurance or fuel costs once they own their own car (this is because they are saving us money by driving themselves.)
Half of college expenses (This helped one of our daughters determine where to attend since it would significantly affect her pocketbook.)
I hope this gives you some ideas of how you might incorporate allowances into your family structure.
---
*Others, like Jeff Anderson, have suggested making kids save a third, give a third and use 33% for discretionary spending.
**I'm not suggesting allowances are given in exchange for doing chores.  I explain the difference here.
___________________________________________________________
Subscribe to my blog to receive notifications when I post.
[subscribe2]