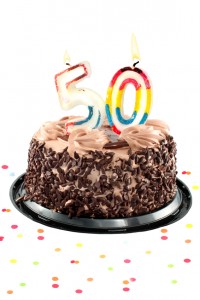 On Tuesday, April 15th I, Mark Forstrom, will turn 50 years old and I'm planning my own surprise party!
How can I get away with planning my own surprise party?  Because the "Surprises" will be to see 1. how many miles I can run and 2. how much money we can raise to fight Sex Trafficking in Nepal!
During the whole day of my birthday, I will attempt to run the biggest race of my life:  50 miles, from Cedar Falls to Cedar Rapids on the Cedar Valley Nature Trail!
(Note: I'm the only one in the "race" and for those interested I'll post my mile-to-mile progress on my Facebook wall as I go.)
The run will not only be a test of my vanishing youthfulness, but more importantly, it will be a way for us to raise money together for victims of sex trafficking in Nepal.
In celebration of this milestone in my life, all my family, friends, and acquaintances are encouraged to pledge any amount per mile that I run — up to 50!
After my run, shortly after 7:30 pm on the 15th, I will post on my Facebook wall and on my blog at www.markforstrom.com how many of the 50 miles I was able to run.  (Pledgers will need to know that info to calculate their pledge amount.)
Pledges will be anonymous, only the totals will be known.
Why fight Sex Trafficking in Nepal?  Each year in Nepal, an estimated 10,000-15,000 girls are trafficked across the border where they are sold into Indian brothels and forced to become prostitutes. These girls range between ages 7 and 24, with an average age of 15.
To combat this horrific injustice, I'm suggesting the money raised on April 15th be sent to Tiny Hands, International, a *Christian organization that not only rescues 100 girls a month at over a dozen border stations, but also prosecutes the perpetrators and cuts off the supply chain.  I heard about them through a speaker we had come to our youth group this fall.  Check out the amazing things Tiny Hands does in this 6 minute video: http://www.youtube.com/watch?v=BwKqBfq8M4E#t=300
IF YOU WANT TO PARTICIPATE, PLEASE ANONYMOUSLY REGISTER YOUR PLEDGE.BEFORE MY RACE
Please click here to register your pledge amount (per mile)…. www.tinyurl.com/marks50milerace
THEN AFTER MY RACE, YOU CAN PAY YOUR PLEDGE.
On the pledge registration link above, you'll find instructions for how to send in your pledge electronically or otherwise.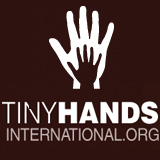 AND YES, THERE IS ACTUALLY A PARTY!!
When I finish my run at 7:30 pm, the finish line will be at New Covenant Bible Church, where I will host a party for all my local friends and family.  At the party we'll enjoy "post-race" snacks and unveil the two big surprises of the night (the number of miles I ran and the total amount of money raised to fight sex trafficking!)
Note: I would prefer friends not give me birthday gifts other than giving to the Tiny Hands cause.
Local friends who prefer not to give online may bring your pledges in cash or check (made out to "Tiny Hands International")  to the party that night.  Or you may hand the pledge to me at any time.
*Note for my non-Christian friends: if you're conscientiously opposed to supporting a Christian organization, please consider fighting sex trafficking in Nepal through this alternate organization:   http://abcnepal.org.np/