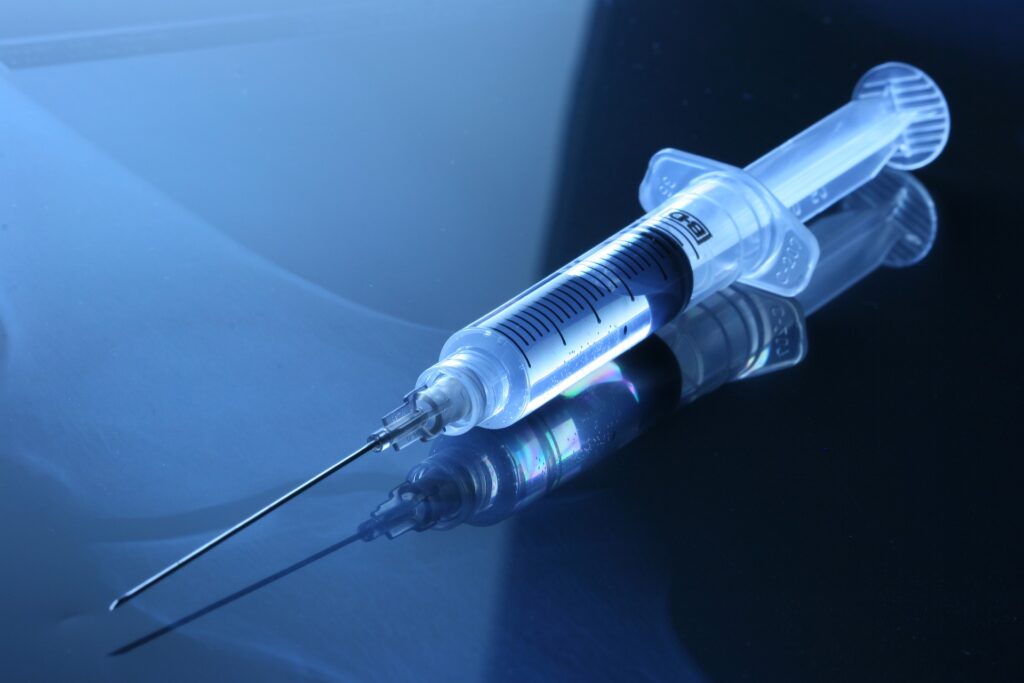 In my last post, I made the point that those of us who are confident in having an eternal future in heaven ought not be overly concerned with self-preservation.  We, of all people, can afford to be risk-takers.
I have two friends who have made me think about this same concept as it relates to experimental vaccines.
My one friend, I'll call him Jacque, said there is no way he would ever take a vaccine until it was proven safe, evidenced by long-term studies of side effects.  Over pizza, I asked how long those long-term studies would need to run before he would be comfortable taking a vaccine?  Thinking about it for a bit, he decided a large sample size would need to take the treatment over a lifetime to give him confidence that there would be no latent side effects.  Only then would he be willing to take a vaccine.  He was not willing to take any risk.
My other friend, let's call him Pierre, had a completely opposite view.  Riding with him in a car almost a year ago, he mentioned his eagerness to participate in an experimental trial of a new vaccine, effectively signing himself up to be a human guinea pig.  His view was, "I'm a Christian and I know I'm heading for heaven, so who better than me to help scientists find a cure?  Why should those who only live for this world be putting their lives in jeopardy when I can do it with everything to gain and nothing to lose?"  This was a view I had not contemplated before, and I was inspired by his courage, faith, and selfless attitude.
These two friends represent polar opposites on the scale of risk vs. safety.  Who is right?  Was one prudent and one reckless?  Was one walking in faith and one walking in fear?  Was one putting God to the test and the other living wisely?   Where is the line at which reasonable risk is acceptable?  Sorry, I only have questions today, not answers.  You'll have to decide on your own.
And just to be clear, this post is not at all about the Covid vaccine.  I have treasured friends on every side of that controversy and this post has nothing to do with whether or not a person should get a Covid shot.  (In fact, I'll delete any comments about Covid because that's not the discussion I want this post to generate–there are plenty of other places to debate that.)
And another clarification is important:  I'm isolating the risk vs. safety aspect of experimental medicine.  I'm not addressing any ethical, moral, or spiritual dilemmas or information gaps that may affect medical decision-making.  That is a separate topic that I'm not addressing here.  A Holy Spirit-guided conscience should guide one through such quandaries.
Here, I'm only speaking philosophically about whether Christians ought to consider taking medical risks.
If a vaccine or inoculation or new treatment is to be developed to eradicate a human disease, it makes sense that at some point, human guinea pigs would be needed.  Clinical trials would likely involve experimentation on humans to see if it works as expected and to discover unintended side effects.  It would likely involve a bit of trial and error and the treatment would be modified and improved with each round of testing.  I don't know this for sure, but I would imagine this is the way scientists developed vaccines and inoculations for eradicating smallpox, polio, and other diseases that we thankfully no longer have to be concerned with.
Speaking of smallpox, I will end this post by telling the story of the demise of one of my heroes of the faith, Jonathan Edwards, who died when he took an experimental smallpox inoculation in 1758.  He was 54, three years younger than me.   He took a medical risk, guessed wrong, and died, but there are a couple of interesting takeaways from his story.
Who was Jonathan Edwards?   He was the third President of Princeton University at his death, but, prior to that, was highly regarded as one of America's most brilliant philosophical theologians.  A prolific preacher and writer, he helped start the religious revival known as the "Great Awakening," and inspired the Protestant missionary movement of the 19th century.
Smallpox was a highly contagious virus that killed hundreds of thousands of people each year.  According to one Edwards biographer,
"Smallpox was spreading through the colonies.  Inoculations against the disease had well-known risks and were controversial, but were also proven to improve chances of survival.  Edwards, who always kept abreast of the latest scientific developments, had the whole family inoculated in late February…he soon contracted a secondary infection that eventually made it impossible for him to eat.  He died on March 22, age 54."

(A Short Life of Jonathan Edwards by George M. Marsden)
Edwards had certainly weighed the pros and cons of the experimental smallpox vaccine and decided the risk was worth it for himself and his family.  But then, too late, he discovered that he had guessed wrong; his choice had inadvertantly delivered to him a death sentence.   I wondered what he thought about his decision during those final three weeks.  Did he feel angry?  Misled?  Guilty?  Ashamed?  Was he wringing his hands with regret as he learned that his bad decision was about to kill him?   According to his doctor, he did none of those things.
"Edwards's physician, William Shippen, described the pastor's posture on his deathbed as "cheerful resignation and patient submission to the divine will through every stage of his disease"

(The Life of President Edwards by Dwight, Sereno Edwards).
Can you imagine that?  He welcomed his pending death cheerfully.  He obviously saw his death not as the end, but as his gateway to Heaven.  "To die is gain."  He didn't despair over the prospect of his pending death, right to the end.
Just as significantly, he also viewed his fateful inoculation decision not as a mistake to be mourned, but as God's divine will–and he patiently submitted to that.  He had such a high view of God's sovereignty that he even saw his apparent miscalculation as something God had orchestrated.
Do you know what Edwards' final words were?  "Trust in God and ye need not fear."    He summarized well the main points of these two posts:
We Christians mustn't concern ourselves too much with life extension.
Christians can afford to take risks, even medical ones
and even if we guess wrong we win.
_________________________________________________________________________________________________
Subscribe to my blog to receive notifications when I post.