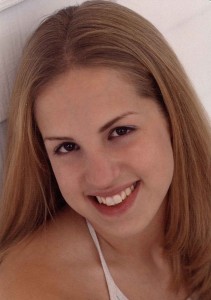 It's hard to believe that ten years ago today we lost one of the godliest, artistically talented, and servant-hearted young women to ever emerge from our youth group.  She was unexpectedly killed in a car accident on Highway 30 the day before she would have graduated from Iowa State University.  I'll never forget hearing that devastating news on that fateful day.
Her life continues to impact those she left behind through her art and her legacy of faithful service.   Here's a photo album of the art that was displayed at her memorial service
The art gleaned from her sketchbooks now graces the preschool hallways of our church, reminding us continually of this life well lived.
The lessons she taught me 10 years ago still affect me today.  We miss you, Michelle!
Below is an edited transcript of what I shared at Michelle's memorial service.
I had the privilege of being Michelle's youth pastor for her 7 years of Middle School and High School.
Michelle's death affected me deeply. I was devastated when I heard the news and overwhelmed with personal sadness. The moment I heard the news on Friday I realized how much of my life was touched by hers.
During the seven years of youth group and subsequent years being away at college, I grew to love, respect and appreciate Michelle. Her faith was strong and she kept it strong by being actively involved with other believers in this church.
We made a lot of memories together. Weekly youth group times, retreats and summer trips to New Orleans, Toronto, Mexico. She was such a blessing to our group.
And her faith and impact on others continued on in college.
She talked to me last fall about hoping to help out with the youth group after graduation and I was very excited about that. She planned to help lead a girls' Bible study and use her artistic talents to spice up the group. But as we know, God had plans for Michelle we didn't know about.
Since I work with students all the time, I'd like to say a few words to Michelle's classmates both from Kennedy and ISU. I watched you Sunday night and yesterday and today and I was touched by your expressions of love and sorrow at her loss. I noticed that some of you share Michelle's faith and so today is full of hope for you. Some of you though, haven't yet found the hope and assurance she had. Yesterday one of her old Kennedy classmates shared with me how Michelle's sudden, unexpected death filled her with terror. As I told her, it doesn't have to be that way. Michelle loved this life, but she longed for heaven even more. Death to her was not about personal loss, but rather personal gain—the place where real life begins…
Whatever your experience, don't, don't miss the fact that what Michelle and her family have shown us is genuine Christianity and it works! Their personal faith in Jesus provides the only real answers for the ultimate questions we will all face regarding life, death, and meaning…
I was her youth pastor and I suppose I taught her a lot of things over those seven years, yet I'm sure she taught me more than I ever taught her.
Her life taught me.
How to live a full, joyous, abundant life.
She used her talents fully. Creativity reflects God's creativity.
She positively impacted others—grade school thru college shared at the vigil.
She consistently lived what she believed.
She dreamed of and longed for heaven, her real home.
Her death taught me a lot too.
It reminded me of the preciousness of others. We forget how much we mean to others. Since Friday I've been thinking about this a lot and I've begun telling people how precious they are to me. I've observed relationships being made, rekindled, and restored as this has reminded us of what's really important.
Always be ready for eternity. This will determine our priorities.
Finish well with no regrets. That's why someone was able to say: "This is the happiest funeral I've ever been to."
Michelle loved children's books. I want to close by reading a passage from the last book of the Chronicles of Narnia by C.S. Lewis.
"I have come home at last! This is my real country! I belong here. This is the land I have been looking for all my life, though I never knew it till now. The reason we loved the old Narnia is that it sometimes looked a little like this."